Tammi Olson
Conference Coordinator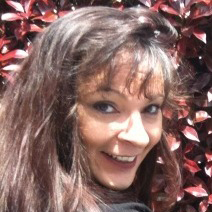 Areas of Expertise: Tammi has been with CCER for 14 years as the Conference Coordinator. She spends her time making sure everyone at CCER has no worries about their many travels and meeting locations. She is just as comfortable organizing workshops for 20-30 people in attendance as she is at coordinating conferences for up to 350 people, regionally or nationally. She takes care of all registrations and email broadcasts announcing CCER's conferences and workshops. She has years of experience in ADA compliance as well as arranging site and material accessibility. She also keeps an eye on the day-to-day operations of the CCER offices using her finely tuned troubleshooting skills.  You may receive an email from her, or you may meet her on the telephone.
Relevant Education: Tammi  graduated from  Everett Community College with an ATA Degree in Business Technology. She is a member of the Chippewa-Bois Fort Indian Tribe.