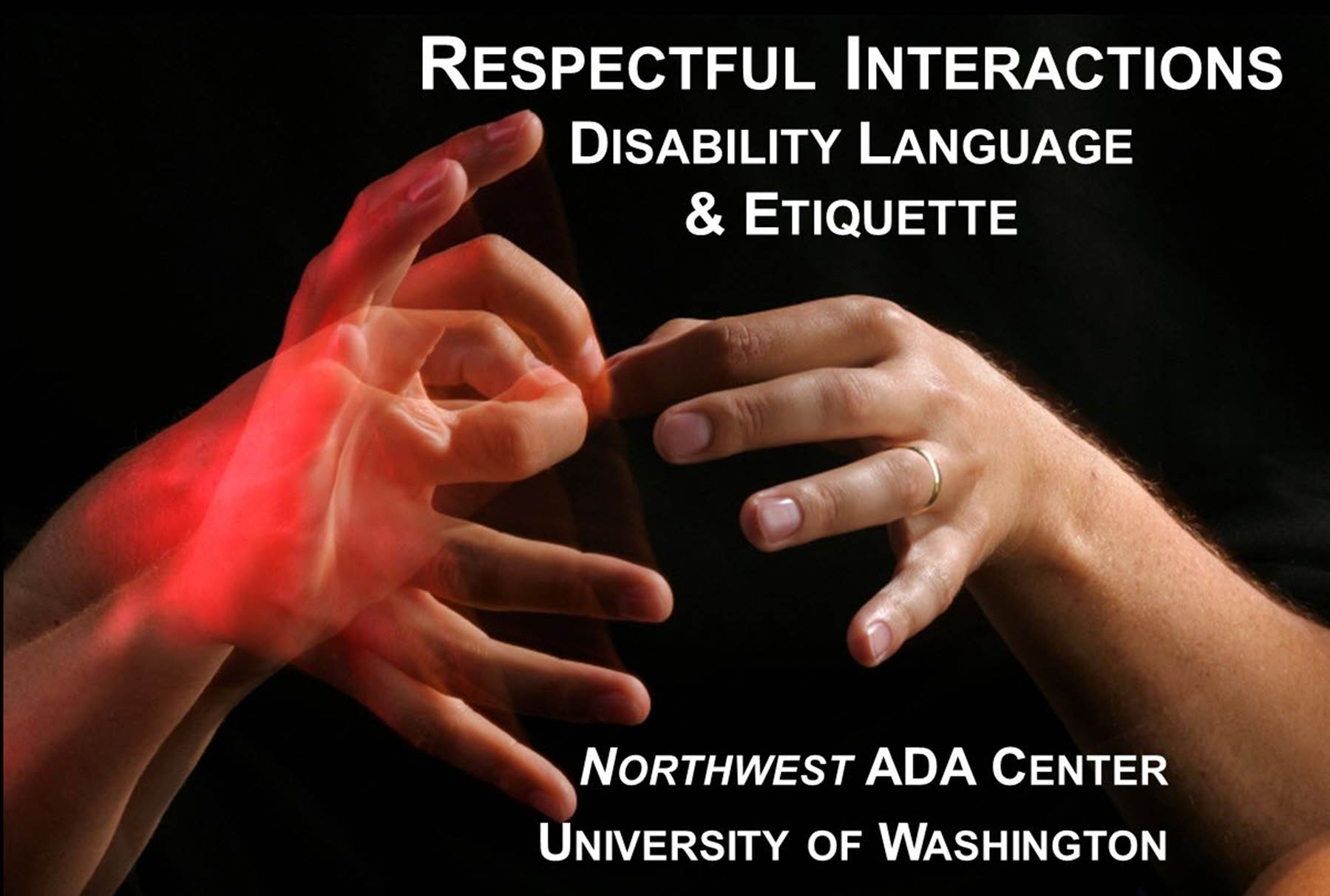 Have questions about Disability Etiquette?
"Respectful Interactions" is designed to help businesses and organizations improve their interactions with customers, clients, and employees who experience disabilities. This convenient and cost-effective online course will help you, your business, or your organization feel more confident in using appropriate language and etiquette in relating to people with disabilities. 
How can you ensure that none of your customers, clients or employees experience discrimination based on having a disability?
Using videos that include first-person accounts from people with disabilities, this online course provides important information on:  
Myths and misconceptions about people with disabilities
Communicating with people who are deaf or hard of hearing through sign language interpreters
Using respectful and descriptive language with people who are blind or have low vision
Listening to and interacting with a person who has speech disabilities
Understanding the needs of people with non-apparent disabilities
The purpose and use of service animals 
Comments from Past Participants
"I thought I was or have been very respectful when I interact with persons with disabilities. I found out that I was not as current on the changes on how we should reference a person with a disability as I thought." - Employee of the State of AL
"The disability language and etiquette was the most significant piece of information to me because now I know the appropriate terms to use when referring to individuals with disabilities." - Employee of the State of AL
"We need to have a policy that all staff must take this course!" - Anonymous
Convenient & Cost-Effective
Registration for this course is $30. A 15% discount is available to groups of 10 or more people. Participants who complete the course receive a Certificate of Completion or a CRC credit (1.0).
For more information on "Respectful Interactions," contact Tammi Olson at 425-774-4446 or tammio@uw.edu.