Print-friendly PDF | 186 KB
Rules Comparison
Service and Assistance Animals – Federal Laws and State Laws for WA, OR, ID and AK
State Laws: Washington  Oregon  Idaho  Alaska
Statute

Training

Certification

Medical Documentation

Comfort/Emotional Support Animals

Service Animals-in-Training

Enforcement Entities

Americans with Disabilities Act (ADA)
Yes. Under the ADA, a service animal must a dog that is individually trained to do work or perform tasks for the

benefit of an

individual with a

disability. Service

animals can be

professionally trained

or trained by the

handler themselves.

No. Under Title II (State and Local Government) and Title III (Public Accommodation s, meaning private businesses), a service animal handler does not

need to provide

certification for his or her service

animal.

Yes. Title I of the ADA, regarding employment, does not specifically address service animals in the workplace. Under Title I, a service animal may be a

reasonable

accommodation. As such,

medical documentation

may be requested by an

employer.

No. A comfort or emotional support animal is NOT trained. Comfort animals do not have

rights under the ADA.

For example, businesses do not have the legal obligation to admit a

comfort animal if

there is a "no pets"

policy, as under the

ADA these animals

are in essence "pets."

No

. The ADA does not

address service animals- in-training, but rather

gives each independent

state the right to make its

own laws regarding the rights of service

animals- in-training.
U.S. Dept. of Justice [Federal - Titles II&III] Equal Employment Opportunity Commission Federal -Title I State Legislation [Local]
Fair Housing Act (FHA)
No, not necessarily. Under the FHA, the

person with a

disability who is

requesting the

assistance animal

must demonstrate a

disability-related need for the animal, but

there is no

requirement that the

animal be trained."

No

. Even if the

assistance animal is a reasonable accommodation, the housing entity may not require certification to verify the assistance animal's status as such.
Sometimes

. A landlord may

request medical documentation that a

tenant has a qualifying

disability under the Fair

Housing Act. In addition, the medical professional should indicate the benefit

that the assistance animal

provides. This documentation cannot be requested when the

disability and need for the

assistance animal is readily

apparent.

Yes

. Under the FHA,

housing entities must admit any type of "assistance animal," a term which includes service animals as well as comfort animals or emotional support animals. In other words, training is not

a requirement for an

assistance animal.

Yes

. The Fair Housing Act

(FHA) does not require an animal to be trained, or be in training, to serve as an assistance animal for a person with a disability living in housing covered by the FHA. As such, service animals-in-

training

could be allowed

as a reasonable accommodation under

the FHA.

Department of Housing and Urban Development (HUD): Disability Rights in Housing 800-669-9777 (V) 800-927-9275 (TTY)
Air Carrier Access Act (ACAA)
Yes. The ACAA defines a service animal as "any guide dog, signal dog, or other animal individually trained to provide assistance to an individual with a disability." U.S. air carriers and their foreign partners must recognize service animals and consider their presence in the cabin to be a reasonable modification of policy.
No. The ACAA says that air carriers must accept service animals based on any type of identification or "the credible verbal assurances of a qualified individual with a disability using the animal.
No

, not usually. Under the

ACAA, air carriers are to obtain credible verbal assurances from passengers who have service animals that the animal is indeed a trained service animal. If the verbal assurance does not seem credible, the carrier may ask for medical documentation. While the ACAA does allow carriers to ask for medical documentation if an individual wants to have his or her service animal in the cabin, the Dept. of Transportation (DOT) says that it urges carriers not to have such a requirement.
Yes

. Under the

ACAA

,

U.S. air carriers and their foreign partners may request current documentation by a physician on letterhead from individuals who would like to bring

their emotional

support animals (which do not need to have had specific training) into the cabin.
No. The ACAA does not address service animals- in-training and is not required to carry them as they do not meet the requirements of a "service animal" according to this statute. However, carriers are

free to make their own

individual policies with regards to carrying any pets, including service animals-in-training, provided they comply with the Animal Welfare Act and are consistent with health and safety codes.
Aviation Consumer Protection Division; Dept. of Transportation (DOT)
Washington Washington White Cane Law Law Against iscrimination
Yes. Washington State law defines a service

animal as "an animal

that is trained for the

purposes of assisting

or accommodating a

disabled person's

sensory, mental, or

physical disability."

See requirements for

service animals in "food establishments"

in the foot note below.
No

. There are no

legal requirements for service animals to be specially certified, or for handlers to have proof of service animal status by certification.
No. Washington State

law does not address a

requirement of documentation or identification, including

unique dog tags, with

regard to service animals.
No. Comfort or emotional support animals are not considered service

animals under

Washington State law

because they are not

trained.

No. Washington State Law does not address service animals-in-training. A program or facility

certainly can allow a

service animal-in-

training

access, but it is under no legal

obligation to do so.

Revised Code of Washington RCW 70.84 RCW 49.60.218
Oregon Oregon Definitions for ORS 659A.143 Rights of Person with Physical Impairment and Trainer
Yes

. Oregon defines

an "assistance animal" as "

a dog or other animal designated by administrative rule that has been individually trained to do work or perform tasks for the benefit of an individual.

" This

umbrella term includes, but is not

limited to, "dog

guides", trained to

lead or guide a person

who is blind; "hearing

ear dogs," trained to

assist a person who is

deaf; and dogs trained

to pull a wheelchair,

fetch dropped items,

and perform balance

work.

No

. There are no

legal requirements

for service animals to

be specially certified,

or for handlers to

have proof of service

animal status by

certification.
No. The Oregon does

not address a

requirement of documentation or identification, including

unique dog tags, with

regard to service

animals.

No. Oregon does not

specifically address

comfort or emotional

support animals. Because such animals are not trained they

would not be

considered a service/assistance animal in Oregon.
Yes. Oregon recognizes the rights of "assistance animal trainees," defined as "

an animal that is undergoing a course of development and training to do work or perform tasks for the benefit of an individual that directly relate to the disability of the individual.

." This

includes "hearing

ear dog trainees"

and "dog guide

trainees." Trainers

are permitted in

places of public accommodation, for

example, provided

that they have the

dog under control.

Oregon Revised Statutes ORS ORS 659A.143 ORS 659A.103 to ORS 659A.145
Idaho Right to Use of Assistance Dog Rights of Persons with Dogs-in-Trainings
Yes

. According to Idaho Code, an "assistance dog" is

either a dog that has

been trained as a

"guide dog," for a

person who is blind or has a vision disability;

a "hearing dog," for a

person with a hearing

disability; or a "service

dog," for a person

with a physical disability.
No

. There are no

legal requirements for service animals to be specially certified, or for handlers to have proof of service animal status by certification.
No. Idaho Code does not address a requirement of documentation or identification, including unique dog tags, with regard to service animals.
No

. Idaho Code does

not address the rights of comfort or emotional support animals.
Yes

. Idaho Code

recognizes service animals-in-training, and thus businesses, public programs, and workplaces have a legal obligation to allow access to service animals-in- training. Idaho Code does stipulate that the "dog-in- training" will wear a

jacket, collar, scarf

or other similar

article to identify it

as a

dog-in-training

.

Idaho Code Right to Use of Assistance Dog Rights of Persons with Dogs-in- Trainings
Alaska Duty to Disabled Pedestrians Interference With Rights of Physically or Mentally Challenged Person Interference with the Training of a Service Animal
Yes. According to Alaska law, a service animal is trained to assist a physically or mentally challenged person.
It depends. Service animals are sometimes referred to as "certified service animals" under Alaska law. Thus, certification from an authorized training school can be required for access with a service animal in the case of private and public businesses, transportation, etc.* When the issue is for

drivers to take precaution to avoid injuring service

animals or handlers,

Alaska law does not

mention certification

as necessary for a "service animal."
No. Alaska law does not address a requirement of documentation or identification, including unique dog tags, with regard to service animals.
No

. Alaska law does

not address the rights of comfort or emotional support animals.
Yes

. Service

animals-in-trainings do have rights under Alaska law.

They must be

accompanied by an

"authorized"

trainer, and be identified by wearing a device or exhibiting an insignia approved by a school, agency,

or other facility that

trains service animals.
Alaska Statute AS 09.65.150 AS 11.76.130 AS 11.76.133
*As is described in
RCW 49.60.218
: Use of a dog guide or service animal—Unfair practices—Definitions, in food establishments, a "service animal" is defined as "any dog that is 
individually trained to do work or perform tasks for the benefit of an individual with a disability, including a physical, sensory, psychiatric, intellectual, or other mental 
disability." Furthermore, food establishments shall make reasonable modifications in policies, practices, or procedures to allow the use of miniature horses.
*Alaska's Title 11, Chapter 76 definition of a service animal, which requires a service animal to be certified by a school or training facility is a definition that is 
contradictory to the federal Americans with Disabilities Act (ADA) definition of and requirements for a service animal. The ADA does not require a service animal to 
be 
trained by a specific school or facility. Thus, even in the state of Alaska, a service animal may not be denied access even if it is not a "certified service animal" according to 
the Title 11 definition. However, a person may not be charged under this state law for interfering with the rights of a service animal handler if the service animal does not 
meet the definition of a "certified service animal." For more information, please contact the Northwest ADA Center.
---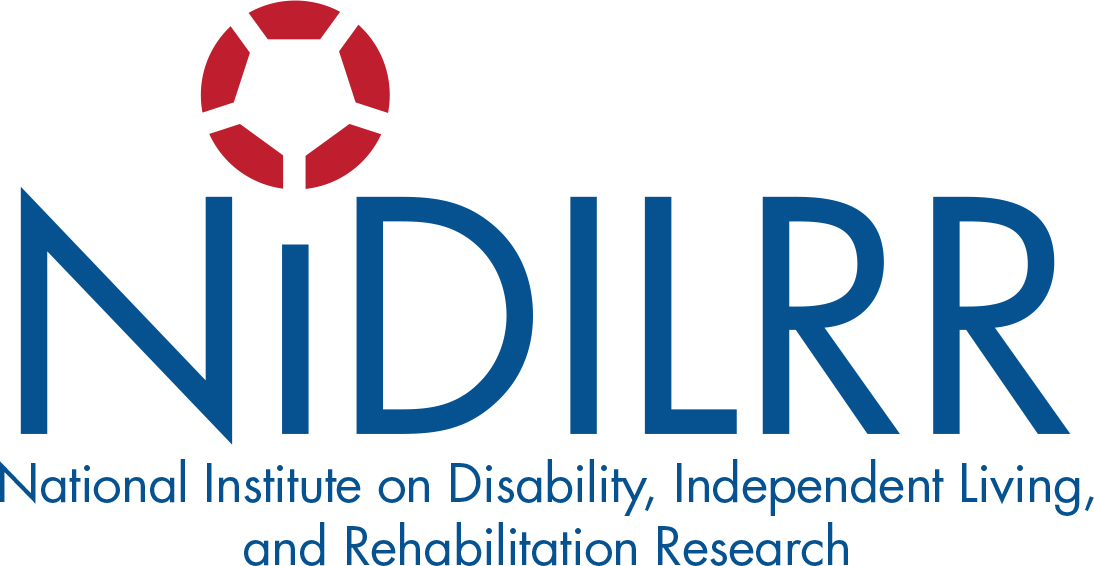 The Northwest ADA Center is a member of the ADA National Network. This fact sheet was developed under grant from the Administration for Community Living (ACL), NIDILRR grant #90DP0016-02-00. However, the contents do not necessarily represent the policy of the ACL, and you should not assume endorsement by the federal government.